Monday-Jack Rogers and Intermix
Jack Rogers
It was quiet when I went to scope out the Jack rogers sample sale. It was set up the same as last year. They had similar styles to last year. All sandals costs $54.99, or $49.99 each for three or more pairs. Last year's samples (size 6/6.5) were $6. This year's samples were priced the same as the stock shoes. Apparel from Lisa Todd, CP Shades, McGire jeans, Bella Tu, Matta, and Moyna were available as well.
Intermix
I was excited to attend the preview of the Intermix sample sale. Intermix is similar to Scoop and Steven Alan in that besides having their own line, they sell a mix of hot emerging labels and well known luxury designer brands. I hoped that this sale would be as good as the Scoop sample sale. Alas it was not so.
The sale was buzzing with eager fashion forward women, but the selection and pricing were not impressive. Apparel was 60%-90% off original retail, and footwear was 70% off. Click here to see designers on offer. The sale was buzzing with eager fashion forward women.
I did see some items that I liked, but the prices could have been better. An Elizabeth and James top was 70% off $395, that however, was not as good as their online offer of 50% off $99. A leather Derek Lam dress was $1200, and even with the 70% discount, was not a good deal for me. Some of the Rag& Bone items were available at their sample sale last week in Chelsea Market for less. I was shocked when I saw a pajama top for $695(-60%=$278)! I had to share that "how the other half" live observation with a friend and she replied, "Mother Mary!"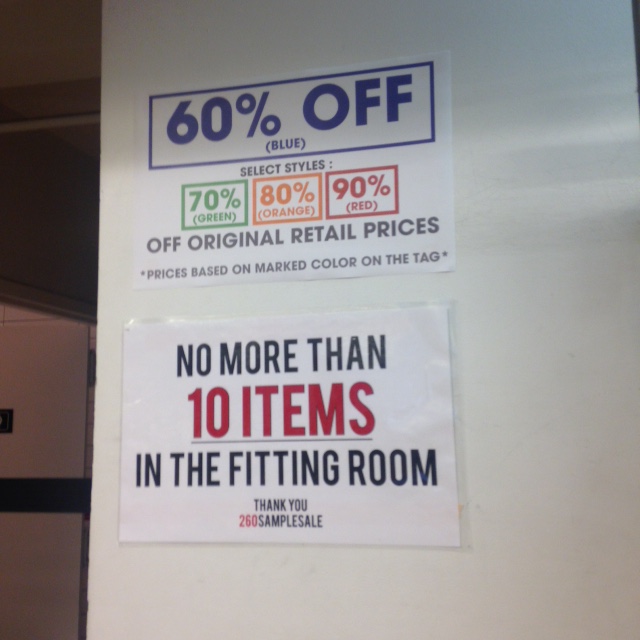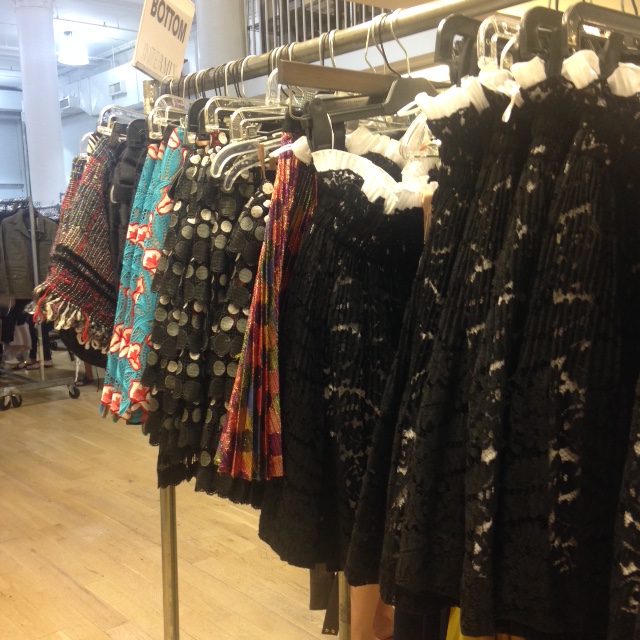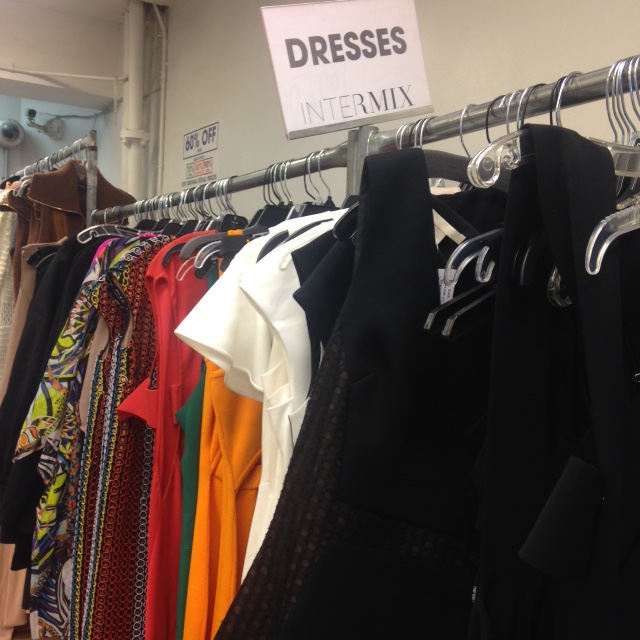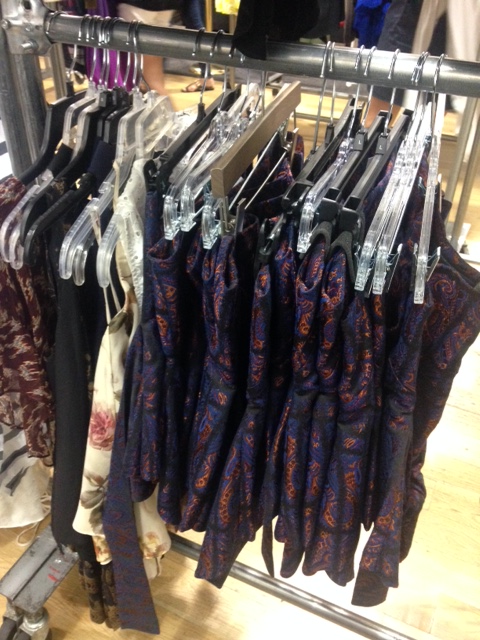 Wednesday-Mac Cosmetics
I specifically did not go to the Mac sample sale on the first day to avoid long lines. What I did not expect was that there would be 500+ people, and I am sure glad I skipped! I was there an hour before opening the second day and already the line was 40+ people. By the time the doors opened the line was around the corner!
This was the first ever Mac sample sale. All items were 60% off. It is the only place you will find Mac products this low. No permanent items were to be found. Only limited edition products were available. They did not have all limited edition products, but what ever they did have, they had in abundance. There were lipsticks, lip glosses, lip pencils, blushes, eye pencils, eye shadows, nail polishes, eye shadow brushes, and serums.
Big crowds and huge lines did not cause the staff to behave surly. Quite the opposite, Mac Staff on hand were happily answering questions, redirecting patrons to the colors they requested, and patiently checking out purchases. The woman at the register next to mine during checkout purchased FOUR basket fulls of cosmetics!