If you've shopped sample sales for a while you know to head to the sample racks first. Well that was my plan and apparently every VIP's too. Samples are against the back left wall near the curtain fitting room.
There are 9 racks of samples. This area was decimated within minutes of opening. Don't worry, staff were constantly coming upstairs to restock the sample racks.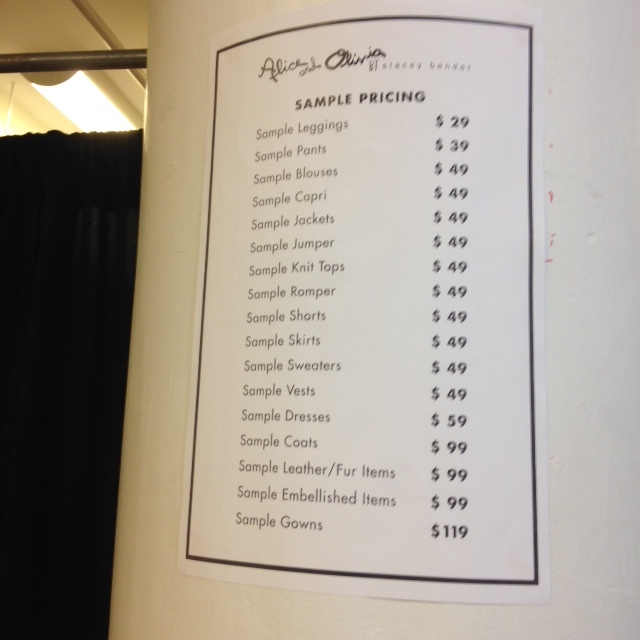 Shoppers were either congregating by the sample racks, checking out the accessories or in the fitting room. The rest of the venue where the stock items are laid out was a ghost town!
Accessories are laid out on a table and handbags are on shelving near the register. Accessories available include underwear ($9), iPhone cases ($19), hosiery ($19), belts ($29), collars ($29), hats ($39), gloves ($39), key chains ($39), holiday decorations ($39), scarves ($49), and fur accessories ($99). Handbags include pouches ($39), totes ($49), clutch/crossbody ($99), and shoulder/satchel ($149).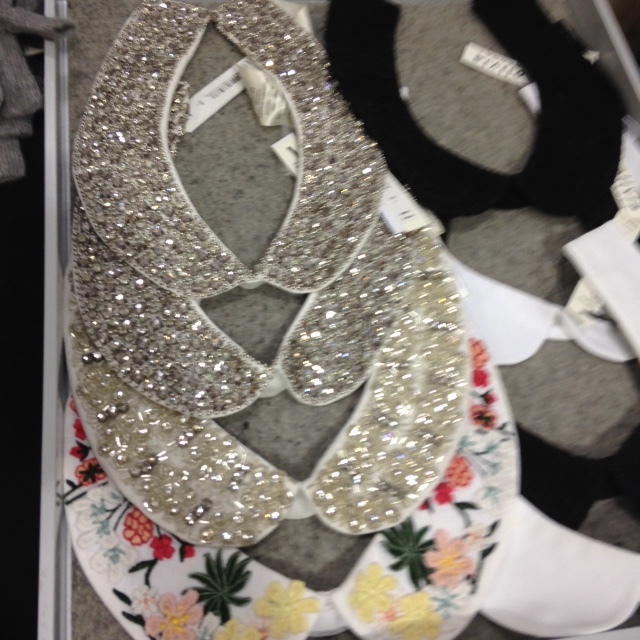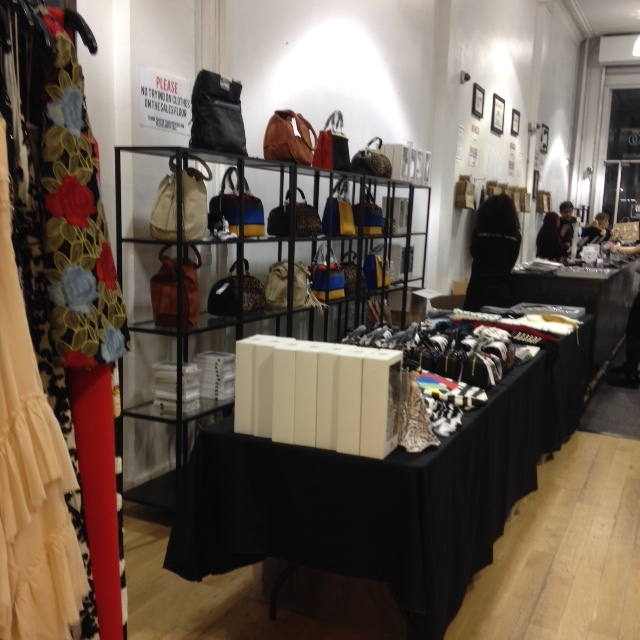 Stock (and samples) options are full of jewels, sequins, appliques, brocade, and beads to bedazzle you into your next special occasion, night out, holiday soiree, or office party. Markdowns are based on original price points. Check the gallery below for sample sale pricing.
Surprise! After a long hiatus at the Alice and Olivia sample sale, shoes have returned! Footwear is in the back of the venue. Flip flops are $29. Flats and wedges are $69, sneakers are $79. Heels/Pumps are $89. Ankle boots are $119, and tall boots are $169. Sale goes through Sunday. Expect two rounds of markdowns before the sale ends!
Alice and Olivia Sample Sale
260 Fifth Ave. (bet. 28th & 29th St.)
Tuesday, December 6th, 9am-8pm
Wednesday, December 7th, 9am-7pm
Thursday, December 8th, 10am-8pm
Friday, December 9th, 9am-7pm
Saturday, December 10th, 10am-7pm
Sunday, December 11th, 10am-4pm
 
Click here to see what other sample sales are happening this week. Follow me on IG for sale updates.